The link between intense physical activity and a healthy body weight
Physical activity is related to health and lifestyle status and should be part of everyone's daily routine. With growing rates of obesity and its associated health problems, physical activity is now more important than ever.
It is well known that the amount and type of exercise that an individual takes part in plays a significant role in health and weight. Excess body fat is harmful to the body in that it puts more strain on the joints and surrounding tissues, and it increases the risk of certain cancers (including bowel, breast and kidney cancer), diabetes and heart disease. Consequently, those individuals who exercise regularly can not only maintain a healthier weight but also reduce their risk of developing chronic diseases and have healthier bones and joints.
Healthy body weight
Body weight can be categorised into underweight, normal, overweight or obese based on the Body Mass Index (BMI). The BMI is calculated by dividing body weight (kg) by the square of body height (m2). For example, an individual who is 1.82 m tall and weighs 75 kg will have a BMI of 75/(1.82)2 = 22.64 kg/m2. This figure is then used to assess where the individual sits on a scale of body sizes.
The categories of BMI for adults are as follows:
| | |
| --- | --- |
| BMI | |
| | |
| | |
| | |
| | |
An important point to remember when using BMI is that it does not take into account how much of the individual is muscle or fat. Those who are physically fit with a large amount of muscle mass could in fact be classified as obese while their higher weight is actually due to having more muscle as opposed to high levels of body fat. Researchers tend to agree that body fat rather than total weight is a better indicator of health status and disease risk. That is why the BMI can be complemented by measuring waist circumference, which gives an indication of abdominal body fat. Abdominal fat is closely related to various diseases. The higher the amount of abdominal fat, the higher the risk of getting type II diabetes, hypertension (increased blood pressure) and coronary heart disease. A healthy male should have a waist circumference below 96 cm whilst a healthy female should have a waist circumference below 80 cm.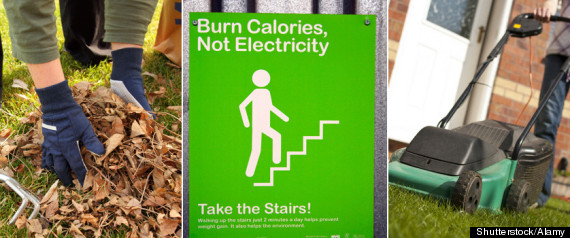 Adipose tissue and physical activity
.Adipose tissue is made of fat cells. Due to hormonal influences, males are more likely to accumulate excess body fat around their waist area, whereas females are more likely to store excess fat in a thin layer under the skin and in the hip and thigh regions. The more excess body fat that is accumulated, particularly around the waistline, the higher an individual's risk of developing health problems.
The physical activity level (PAL) of an individual is calculated as the ratio of their total energy expenditure and their resting energy expenditure over the course of a day (24 hours). In short, the more active an individual, the higher their PAL. A low PAL is defined as <1.49, a medium PAL is ~1.5 and a high PAL is >1.9.
Being involved in vigorous physical activity is clearly linked to weight stability.1,2 Vigorous exercise is any type of exercise which elevates the heart rate and breathing rate (feeling out of breath) and requires a substantial effort. Examples of vigorous activities are: running, fast cycling, aerobics and competitive sports such as football, hockey, and volleyball.
Children and adolescents who participate in relatively large amounts of physical activity have lower levels of body fat than those who do not. European children aged 9-10 years who engaged in vigorous physical activity for more than 40 minutes a day had lower levels of body fat than those who only engaged in 10-18 minutes of vigorous physical activity a day.
Studies suggest that a PAL of ~1.8 is needed for minimising any weight gain. This PAL of 1.8 is consistent with moderate activity, i.e., predominantly standing or walking work such as that seen with housewives, salespersons, waiters, mechanics, and traders.5,6 To equate this with the World Health Organisation (WHO) recommendation of 30 minutes of physical activity on most days of the week, most individuals need to include some extra physical activity in their day. Those who vigorously exercise will have a higher PAL as they are expending more energy.
In contrast, it has been shown that low and medium PALs are significantly related to an increase in body fat in both males and females. Accordingly, an individual may need 60-90 minutes of walking (briskly) or an equivalent amount of activity a day to expend enough energy for weight stability.1 Although reducing calorie intake may also help maintain energy balance, it does not provide the health benefits associated with physical activity.
In conclusion
To reduce levels of body fat and to get the health benefits seen in those who exercise regularly, we should try to make physical activity a part of everyday living. The WHO recommends at least 30 minutes of regular, moderate-intensity physical activity on most days to reduce the risk of cardiovascular disease and diabetes, colon cancer and breast cancer. More activity may be required for weight control.