Isolation exercises are often used when someone comes back for fitness training after an injury or an illness that makes it difficult to perform compound exercises. It can also be beneficial as you recover after surgery. Any part of your body that has been weakened regardless of the circumstances can be brought back to the same level as the rest of your muscles with this type of exercise.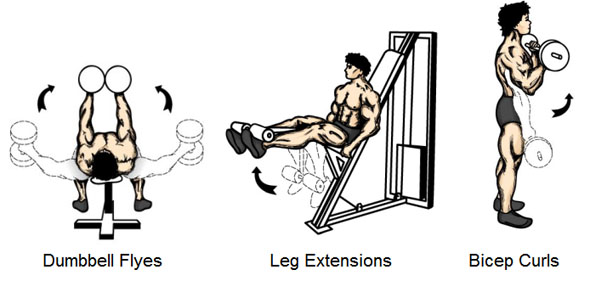 Because activity is isolated in one area of the body only, you will be able to customize your program to concentrate on weak areas, or specific body parts that have been left out. If you are doing compound exercises, you will not notice that there are muscles that are being left out because of bad bio-mechanics. You will only notice that one part is weak compared to the others when you do isolation exercises.
This concentration will then give you the ability to build strength in specific body parts. You will notice that there are some people who have bigger torsos compared to their legs. This is because they are just targeting their upper body with both compound exercises and isolation exercises. Including isolation exercises in your workout will help increase muscle mass faster.
There are several types of isolation exercises that you can do to compliment or enhance your current fitness program. These include bicep curls, front raises, and leg extensions to name a few. All of them can be customized according to your level of need.